Prosperity / Good Fortune Saint Wall Scroll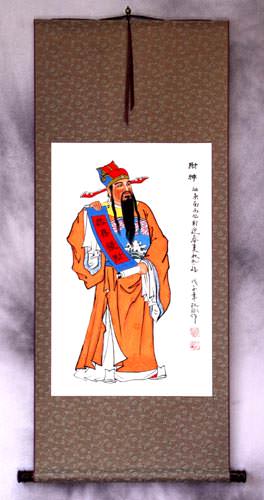 Sorry, no close-up image available for this one.
• Order today for delivery to France around Jun 28th.
• Ships via Air Mail for just $23.28
• This is a "Bargain Bin" item - A one-of-a-kind deal.
• Handmade Wall Scroll.

This is the God of Prosperity or Good Fortune Saint of China.
This wall scroll is discounted because of a very minor red ghost.

If you are wondering, red ghost refers to a red shadow of the artist's red signature stamp. This is sometimes transfer from a previous painting which happens when the artist signs all of his work at the same time and piles up the paintings before the red ink is dry. It's more common than I would like, and it costs me a lot of money - but I am picky about quality, so my loss is your gain.
All orders billed in U.S. Dollars.
---
Related and Recommended Items...